SO WHO IS THE DYNAMIC DUO?
Well....you are in the right place to find out more about Michael and Camille, the heart and soul of Images by Studio MAP
We won't say we're the best photographers in South Jersey or Philadelphia, but we may be the most experienced and enjoyable to work with. There are a lot of South Jersey photographers… a LOT… which means that to get the best portraits, headshots, boudoir or pin up, or whatever type of photography you're looking for, you have to know how to choose which is best for you. Check out our podcast, What to Look for in Hiring a Professional Photographer, to help guide you through the discovery process, whether it's us or another photography studio you choose.
Both Michael and Camille have been in the photography industry for over 20 years, and while the locations have changed, their quality has only improved. Michael is originally from the Bay Area and was mentored by some of the best photographers in the country. He's also been mentored by one of the top 5 headshots photographers in NYC, voted so year after year from Readers' Choice results to Yelp.
Camille is a living combination of photographic creativity and business, and while Michael knows the secrets that make each shot perfect, Camille "sees" each shot before it's taken and knows what will jump off the page. Together, they're "The Dynamic Duo"… and that's why the best places for photography in Philadelphia come from right across the bridge.
We're proud to be members of the American Society of Media Photographers and several other accrediting organizations, but it's our experience, portfolio and working style that will speak to whether we're the best choice of photographers for you. We're family-oriented; we treat every client like someone we've known for years, and we're proud to say that's how we got the best MUAs (makeup artists) and models to be on our team.
It's rare to find photographers that come to your home, but we know that the best images are created wherever you're most comfortable and confident – whether it's in your living room, at a luxurious suite at your favorite hotel, or in a studio. If you're looking for headshots without adding to your busy schedule, don't worry, we'll make magic happen at your office. Want to know more so you're absolutely sure? Just click to get to know Michael and Camille a little better.
We feel the most rewarded when women and men look at their final photos and say "I never thought I was that beautiful," or "What? That's me?" We've helped young women with dreams of modeling going unrealized see that they are, in fact, more than beautiful enough for the public eye. We seal vows of love in photographs for couples who will look back and remember why they fell in love generations from now. Some of our proudest photo sessions have been with women who fought life's toughest battles, from cancer to weight loss and beyond, and chose boudoir photography to regain self-confidence and a self-image of beauty… and plus-size women to see how gorgeous they truly are in the skin they're in. Our portfolio is priceless because in it lies portraits of extended families that will never be together that way again, and we know that no price tag can be put on what those relatives will feel looking back at that photo in 25 years. With commercial photography, we help brands blossom with images that sell and pictures that convey the character behind the company. This is why photography has been one of the world's most treasured arts throughout history, and it's an honor for us to carry that into the future.
MEET THE TEAM OF IMAGES BY STUDIO MAP
Better known as the "Dynamic Duo" and not the Batman type!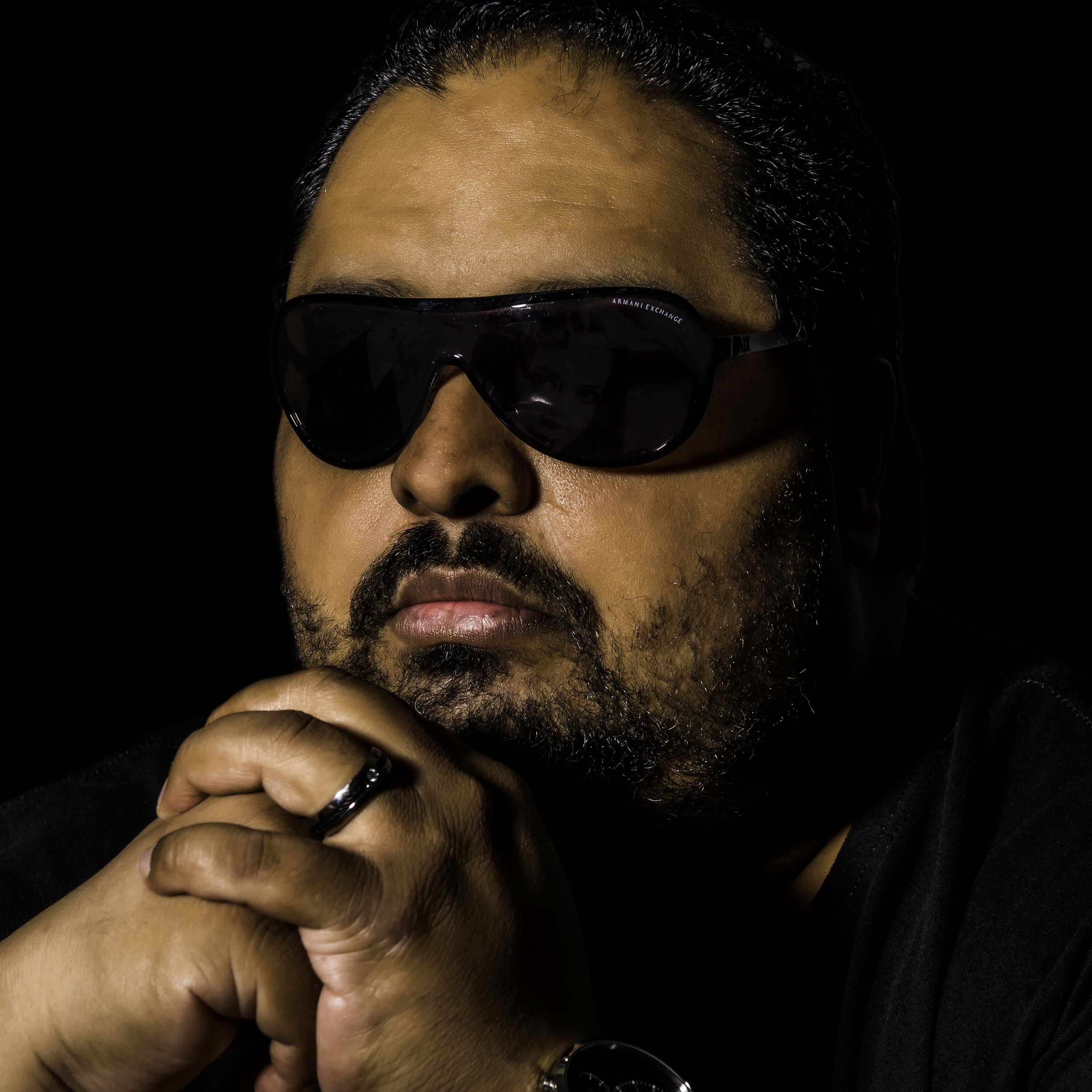 Michael Ali
Senior Photographer
At the age of 8, Michael fell in love with his father's Canon camera. For years to come Michael would volunteer to take photography at family events and weddings, and as it turned out, he was pretty good at it. Pretty soon, Michael became interested in how to better light his subjects and wanted to learn more about what was now (next to playing Xbox) his greatest passion. He began himself, bouncing light off walls and different surfaces to improve images, achieve diferent aesthetics and effects, but he knew he had to learn more. Michael attended the Academy of Art, San Francisco graduating with a Bachelors of Photography and then obtaining his masters from NYU in Fine Arts. Michael has worked on countless weddings before deciding to go into Boudoir, Fashion and Commercial photography. Michael has understudied with some of the top photographers in the world to better his craft and has worked with some of the most respected names in the industry. Michael's passion is to make every photoshoot the best that each client has ever seen. From the beginning of the shoot, to the post editing process and after printing, Michael is overseeing every step of each process to make sure that his clients are getting the best photography/videography from Images by Studio MAP. On his off time, Michael is a loving father to two wonderful children, an avid gamer (Xbox One, His console of choice and Ambassador), and he works with nonprofits and volunteers locally to help in the community.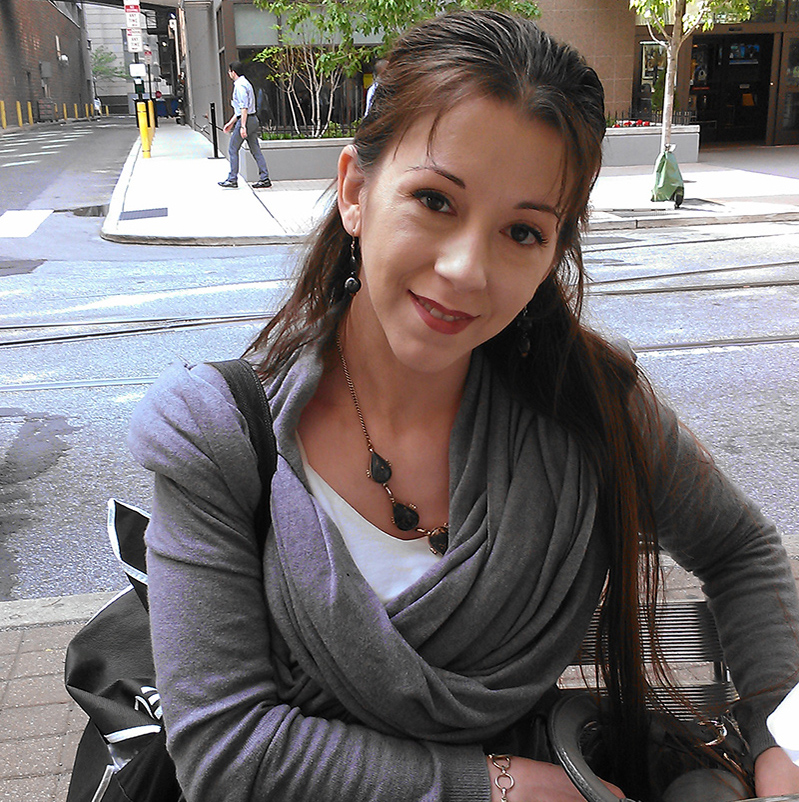 Camille Forté
Creative Director - CEO
Camille's a bit of a strange fruit; she's also a marketing guru, psychology graduate and a vegetarian, but she's been into photography since she saved up her pennies to buy flashcubes, so we keep her around. On the set, she's the creative eye that sees the shot before the shutter clicks and makes sure the vision comes through in the images (so we let her put "Creative Director" on her business card). As Studio MAP's "Junior Photographer", she often jumps in to capture images from a different perspective than Michael's, adding diversity and a creative twist to the possibilities. Off the set, she makes sure that every client, whether they're getting professional headshots or a boudoir experience, has the best possible experience from the time of booking to delivery of the prints. As an MBA in Marketing and Entrepreneurship, she knows which headshots will work better for networking and what product imagery will get more sales. She believes designers and other artists provide a window into our culture, and that every piece should be photographed flawlessly – not just for sale, but to archive as a creative experience. Camille loves yoga, especially when she gets to teach, and she loves yarn more than a cat. She claims that one day each skein will be a great crochet project, but we still have no evidence that this will happen.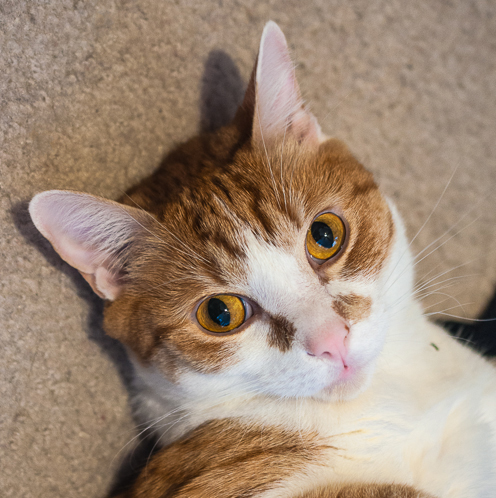 Kutastha
Adminstrative Assistant
Well, 6 years ago I strayed away from my litter (thanks mom cat) and ended up at my Uncle Dominic home. I was cold, afraid and hungry so I cried out and he heard me. He called his sister and said "Hey kid, there is the cutest kitten here that I am bottle feeding and when are you going to pick him up?" So Camille (my new mom) came by and picked me up. When we got to my new home, the fat man (Michael) said that he did not want a pet, so I had to pour the charm on him. 45 minutes later he and I are best friends, and he (the fat man) and Camille (mom) take care of me, and I take care of them. I also take care of all of the duties of Images by Studio MAP from the booking of shoots, pre-shoot cuteness, post editing cuteness, ordering prints cuteness, and final delivery of the cuteness, (As you can see that I am very cute, ladies I am single and available!) I also type 120 words per minute (that's 60 WPM per paw) and I can also meow as much as I want. I love watching Cartoon Network, Tuna (well eating the fat mans sandwich) and being around the fat man and Camille as they are my world. I also have a hand puppet name Buster that is my best friend in the world and I drive Camille (mom) nuts till she uses Buster to play with me. I also love seeing the fat man yell at the TV also...Did I mention that I am cute?